Trim proportions and soft-line details
new handle 407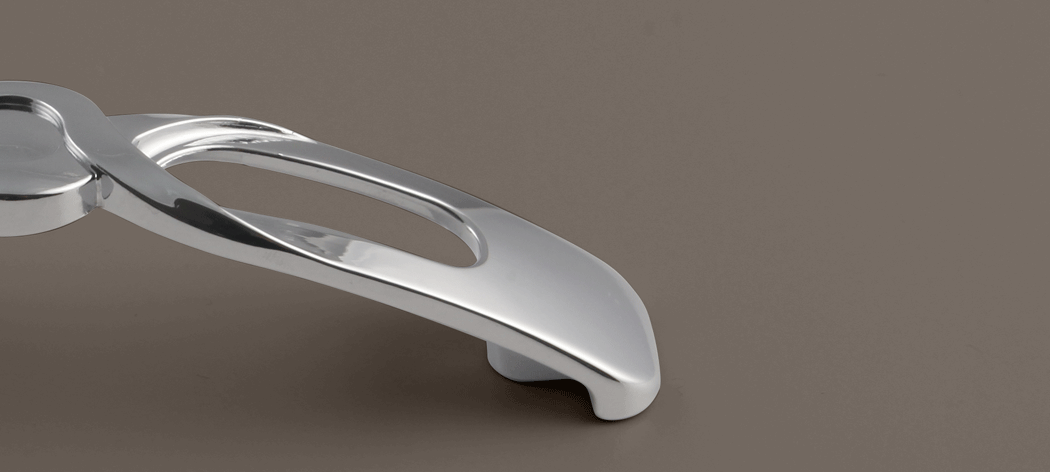 Making the most of the space around us means giving the house its own style.

Often with the change of the seasons, we feel the need to renovate an old house, to look for new ideas for the kitchen or living area or to add a touch of personality and atmosphere.
Creating a different environment is sometimes all about details. There are some simple but key elements that, if added or renewed, provide an immediate perception of change.
Citterio Line pays attention to details and right now it is expanding its collection with a new handle, ready to make kitchen and furniture doors unique and to give shape to drawers: 407.
Created to enhance the style
of furnishings and the personality of those who express themselves through those furnishings,
the 407 handle
in zamak features
trim proportions and soft lines
.
It is an item with a
comfortable and functional grip
featuring a play of geometric lines that intertwine and merge into a valuable accessory that conforms to current market requirements.
Citterio Line research is a continuous process that takes into account numerous key factors, which are fundamental when choosing to launch a new model of handle.
Design meets ergonomics: comfortable to grip and easy to clean.
The design, the shape of the handle, must take into account not only the function for which it is intended, but also the person who will use it. A handle design has to deal with new constraints because the shape must be compatible in the best possible way with various parameters and measurements concerning the physiology of the hand, the hand of those who will repeat a simple and habitual gesture every day.
Available in two sizes (centre distances 96 mm and 160 mm), the
407 modern bridge handle
is available in various finishes, including classic galvanised and lacquered finishes, finishes to suit very classic and stylish tastes, as well as trendy finishes obtained using brass, copper and cement.