A handle, a bridge towards an elegant modernity
402 handle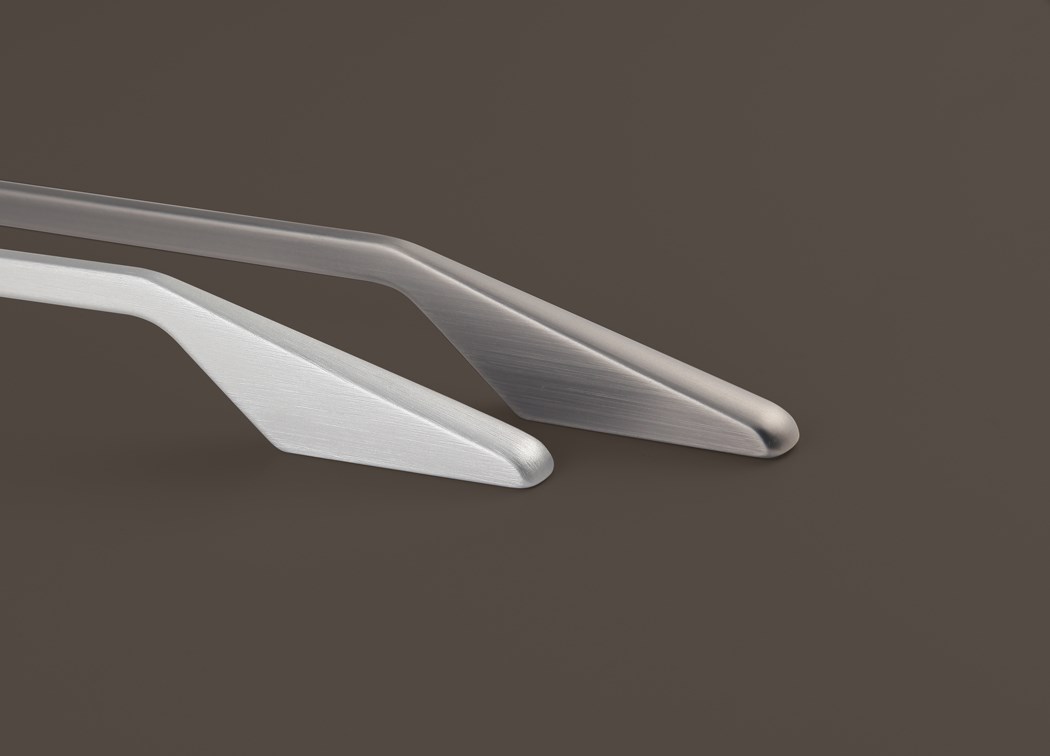 The history of materials has always fascinated our manufacturing activities, and has inevitably infected every single investment in Research and Development.
There are materials that can break down the boundaries of time and yet maintain, at the same time, their functionality and elegance.
We make most of our handles using zinc alloy casting processes; this is a material that has a hardness and resistance to impact and corrosion at its core, which objects are subjected to by the unstoppable passage of time.
Zama alloy is in fact a resistant and versatile alloy of zinc, which is highly workable and on which many types of finish can be applied. And it was precisely by maintaining the function and origin of this material that the star of this space was born: the
bridge handle 402
.
These are
minimalist creations
that respect the family to which they belong -
modern handles.
Slender and proud, they rise from the base, offering a strong and decisive invitation that can cope with the wear and tear of time and prolonged and continuous use.
It's essential, bare lines capture the personality of Citterio Line and the entire team perfectly,
simple, professional and with great charisma
.
A handle made to be worn with pride by any type of furniture.
It understands how to dress all kinds of environments, from the classic, rich and soft, to the most contemporary, sophisticated and minimalist. It is the detail that lifts it, or that defines it.
The latest
furnishing trends
shown at the 2018 International Furniture Fair, displayed everything about linear furniture, retractable smart appliances and those that can talk to each other, and a decided
return to decorative detail
.
The Citterio Line 402 bridge handle is a detail that can be felt; it is unique, precious and long lasting detail that in its variety of finishes offers a way of interpreting the way of life of those who live and furnish their homes.
A handle.
A detail.
A bridge between the personality of the furnishings and those of people who know about them.