Salone del Mobile 2018 The end is just the beginning
Citterio Line between challenges and confirmations from the 57th edition of the Salone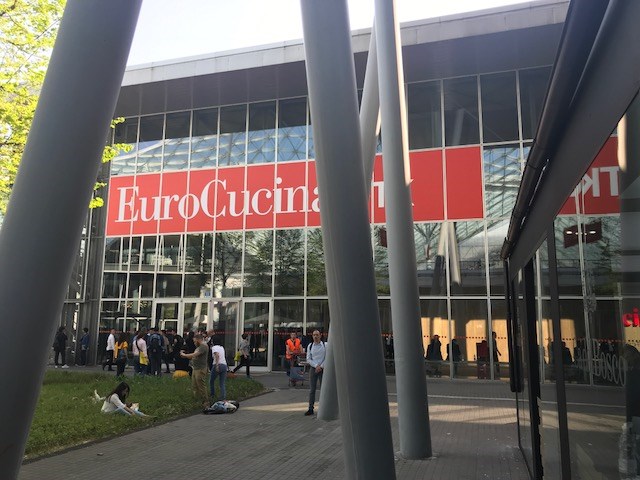 The 2018 Salone del Mobile may have closed but it has opened up new scenarios and new ways of experiencing spaces.
Milan is an event on a massive scale that goes beyond inspiration and the concrete solutions tailored to man and the surrounding environment.
The event reached the highest levels in EuroCucina, the biennial dedicated to kitchens, giving an exciting and innovative look at the Italian tradition in the sector.

It is precisely this way that Citterio Line powerfully and proudly sees its own philosophy and reason for being in research and innovation confirmed, mixing the two ingredients with experimentation and creation of ever-current products.
Attention focused especially on the choice of old and new materials, where the variety of Citterio Line finishes finds free rein in the chromatic and functional harmony of everyday environments.
In this way, handles, finishes and profiles become the expression of careful attention to detail that understands how to make the difference with elegance and orchestrate all the colour schemes of the entire house.
In fact, in this now completed edition, organisation of the space reached the meticulous details, from the wall units to the worktops and not forgetting the smart appliances and new technologies in the
FTK (Technology for the Kitchen) section.
The result is inevitably a
timeless product
, which shows itself off well in a stimulating context, full of innovation, like the Salone del Mobile
Innovation did not overshadow Italian tradition in any way, rather it was able to match it and exalt it. In fact, reports from the show confirmed a
Made in Italy
displaying a strength based on its history and its territory that extends beyond its national borders.
In every Citterio Line project, the exclusive quality is a product of a competent Italian region, deserving of success and efficiency in the service and in the product that have not betrayed the expectations and the taste of the event.
The same Italian tradition that has made us proud in these days is absolutely interconnected to
respect for the environment
and to the
preservation of nature
, areas to which we have been committed for years.
In fact, looking to the future and new technologies cannot be separated from good sustainability practices
in development
and
environment protection
. The goal requires commitment and awareness of their responsibilities on the part of anyone who represents the world of production and the Italian economy.
Moreover, this year, the event was not just a business opportunity, but a place for inspiration, comparisons and experiences to add to the album of our history.
Citterio Line picked up the challenges, confirmations and scenarios that this 57th edition of the Salone Internazionale del Mobile generously handed out to nurture new partnerships, create new products, inspire teamwork and consolidate our values.
The end of this chapter is also a great beginning for us.
See you next year!