Salone del Mobile - Preview
Waiting for Leonardo Da Vinci Salone del Mobile 2019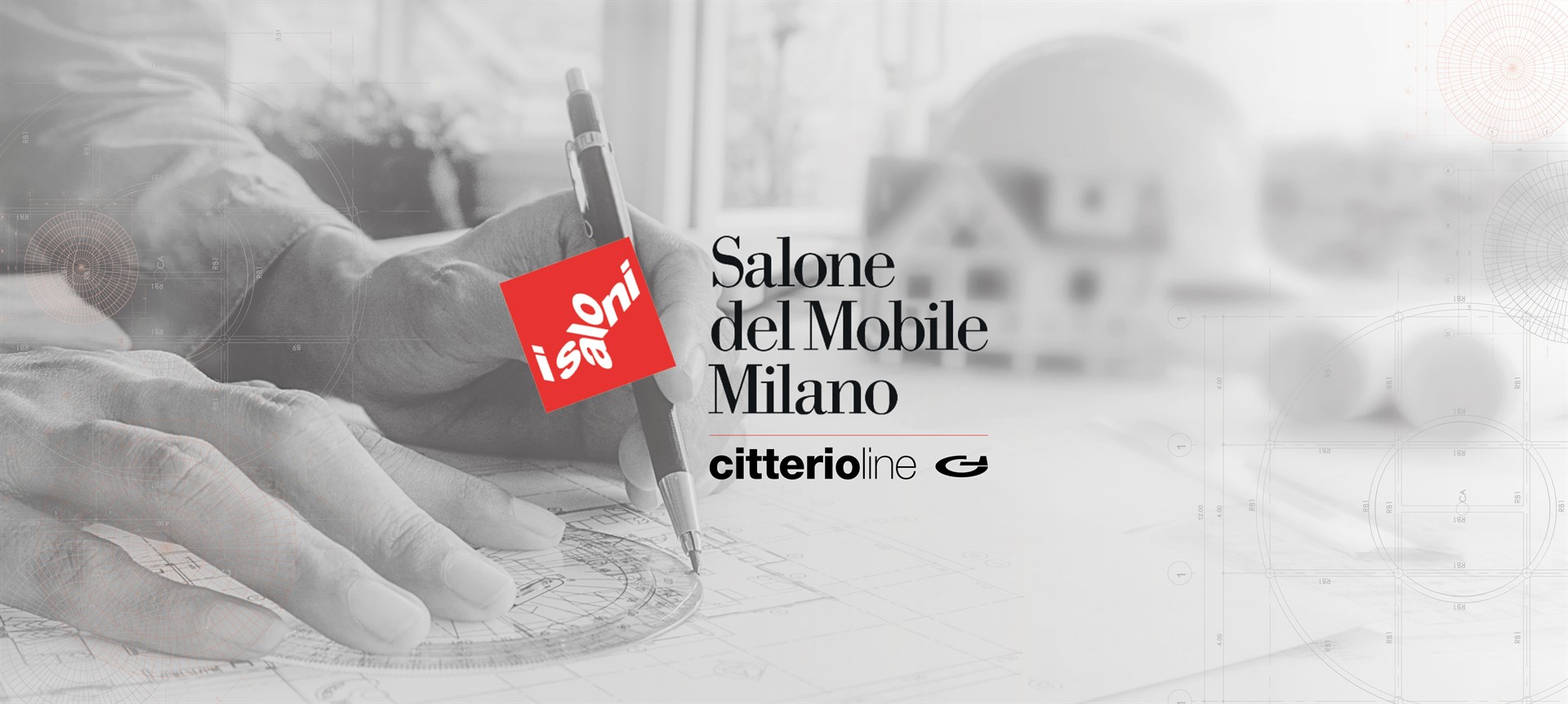 It's spring.
The fresh air on your face and the multitude of colours bring messages of joy, new beginnings and the will to embrace them.
A year ago, around this time, spring brought Citterio Line a new website and a News section which gave us a continual presence on a platform accessible to our customers, suppliers and collaborators.

In summary, Digital Communication created a sort of introspection of Citterio Line's history, its achievements and its values; a detailed research of goals achieved, moments of difficulty and challenges overcome. The result was powerful: a reinvigorated link with tradition and a strong embracing of research and innovation.

With this in mind, Citterio Line is on its way to the new edition of Salone del Mobile in Milan, from Tuesday 9th to Sunday 14th April 2019.
When Milan rises up, the whole world watches.
Innovation, creative ability, talent, genius, industrial velocity and international relations will have the chance to meet and exchange information.

This year in particular, Citterio Line will not miss the opportunity to be present and to strongly symbolise the characteristic of this 58th edition, ingenuity.
With the characteristic of ingenuity, this edition pays tribute to Leonardo Da Vinci 500 years after his death in 1519. That same Leonardo to whom there were no limits to experimenting, trying, designing and creating. The great genius who placed emphasis on a culturally rich and intellectually proud Italy.

Curiosity as a creative and imaginative force; an approach that Citterio Line recreates in collaboration with the customer, a talent that recognises a creativity in its designers that is rediscovered in its handles.
Proudly Italian attitudes.
Every Citterio Line product is made in Italy, and is a synthesis of that story of genius and of ideas that the Salone del Mobile wants to commemorate today. Citterio Line fits comfortably within the Salone, showing a Made in Italy brand defined not only as product quality, but also as service quality.
Our handles create a bridge between what has been and what will be, between past and future: from the success of the ultra-modern
405 built-in handle,
adored in sizes B and C, to the affirmation of classic
1034 collection
, up to the popularity of the soft lines of the
407 handle
. These and many others will be the ambassadors of Citterio Line at the Salone.
Citterio Line once again embodies the values of a Salone del Mobile that does not forget the past, but that throws itself with confidence towards the future, reminding us that everything can be recreated and everything can regain meaning in the eyes of the future.
An already present future speaks to us about new appliances and new trends in furnishing the home: smart devices that talk to each other, increasingly dynamic work spaces, intelligent lighting.
Every object in the home starts from the perspective of a more sustainable and environmentally friendly lifestyle.
Green will be the colour of Citterio Line in this 58th edition of the Salone del Mobile.
Green reminds us that there is no future for innovation and ingenuity without respect for the environment, because every production process can be carried out in line with a solid and rigorous environmental policy.
Citterio Line knows that very high quality levels in production processes can be achieved whilst taking care of the planet and its resources, with professionalism, dedication and collaboration. We know, because this is what we have always done.
See you at the Salone del Mobile in Milan!