Tales from the new year
The 408 B handle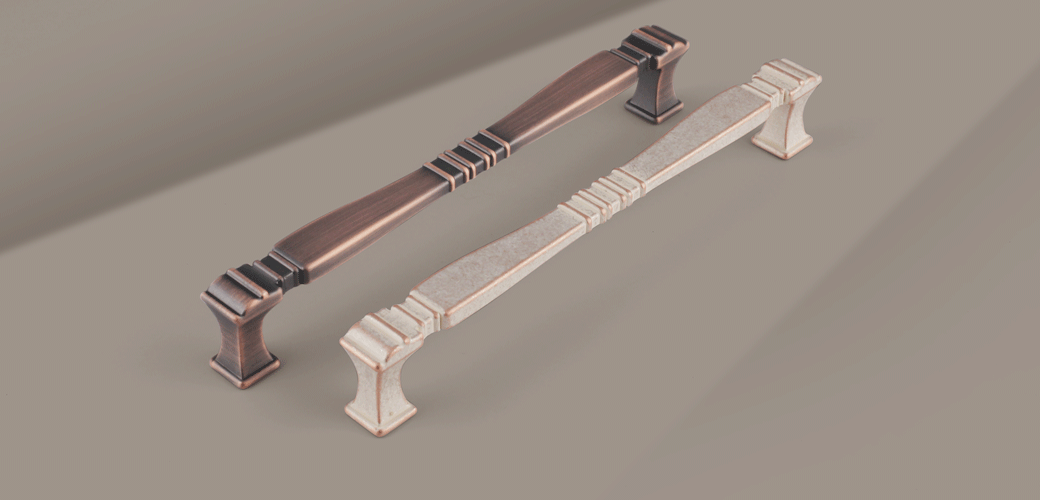 For Citterio Line, 2018 was a fruitful and interesting year marked by goals reached with enthusiasm, by achievements and discoveries, and by the increasingly productive involvement of our customers in the process of researching and designing our end products.
The 2018 crop has added a new chapter to our rich history and given us valuable insights into what will happen in this new year.

Citterio Line has restated its focus on new products, new tastes and new ways of experiencing spaces without neglecting the certainties of tradition and the timeless grandeur of classic style.
A company that never rests, reinforcing its position as a cutting-edge market force and its commitment to environmental issues in 2019, ready to tackle novel challenges and swim against the tide once again.

The new year sees the unveiling of our next major player, the proud 408 B handle: an elegant and exclusive model with a modern design and soft lines.
Despite its modern bearing, a classic, dignified spirit lurks beneath the surface of the 408 B handle.
This new handle is completely at home on today's modern and minimalist furniture thanks to its flowing, understated lines.
Like a young damsel, it looks proudly over the bright, geometric spaces of today's homes.
The brand-new
107 SOFT MATT SILVERED COPPER
finish is the perfect attire for our handle in these spaces.
The versatility of the 408 B truly shines through in combination with classic and traditional furniture and decorations.
Classic spaces are a perfect fit for the lines of this handle, similar to the majestic forms of a Doric column, the oldest of the architectural orders and one of the most ancient forms of beauty.
In this case, it is the fresh
18/S BLACK SATIN COPPER
finish that bridges over to the classic style, further highlighting the 408 B's ability to stand up to the ravages of time and the intensity of everyday emotions.
This new player on the scene for 2019 combines well with any furnishings, colours and shapes you might find in your home.
Here they are in a row, neatly ordered, ready and waiting in some of the
available finishes
(from the left):
the rocker, 09 ANTIQUE SILVER
the determined one, 103 SCRATCHED BLACK NICKEL
the angelic one, 10/S SATIN CHROME
the frivolous one, 11 SATIN NICKEL
the vain one, 10 POLISHED CHROME
the conceited one, 111 SCRATCHED MATT BRONZED BRASS
the serious one, 112 SCRATCHED MATT BLACK BRASS
the resolute one, 23 MATT BRONZE
the precious one, 113 SOFT MATT SILVERED BRASS
the proud one, 18/S BLACK SATIN COPPER
the modern one, 107 SOFT MATT SILVERED COPPER
The
408 B handle
can meet all your needs. Materials and finishes that never lose their power to excite; minimalism and personality that are sure to see this handle establish itself as a furniture design must-have and one of 2019's upcoming trends.