The geometry of elegance
Handles 5000-5001-5002-5003-5004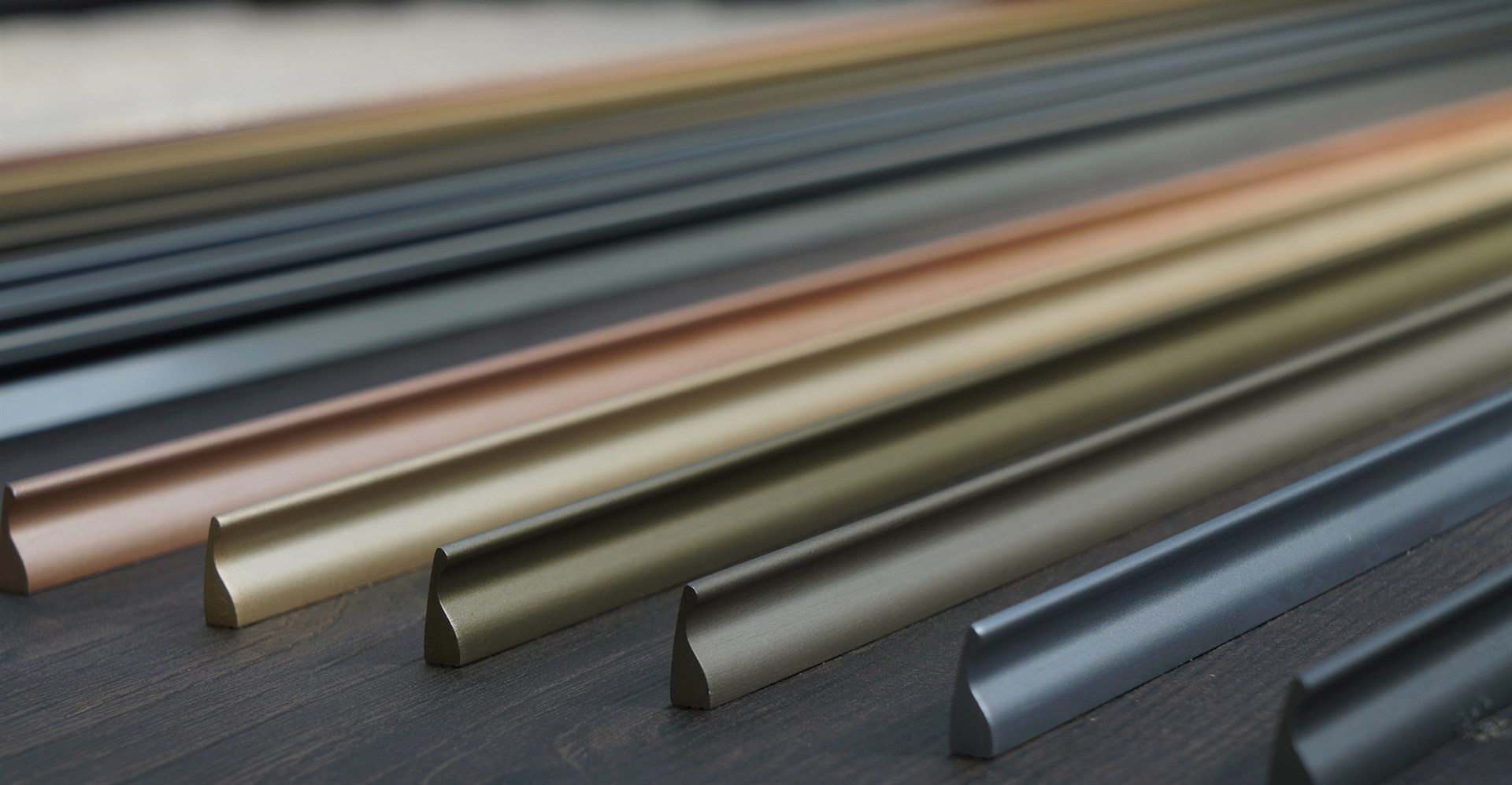 Over the years, seductive elegance has touched the most varied styles in the most diverse forms of human expression: from art to architecture, from clothing to furniture.
Centuries of the eternal pairing of elegance and refinement have suggested that their beauty not only belongs to the softness of classic style, or to the certainties of tradition, but also welcomes innovative freshness and austere geometry.

It is precisely in this direction that Citterio Line has given rise to the 5000 - 5001 - 5002 - 5003 bar handles, a large family to which the 5004 handle has recently been added.

Geometric, perfect, linear, proud, safe. And, of course, an elegant presence.
The Citterio Line bar handles can be entirely customised, up to over 1 metre in length.
The customisation possibilities of the product make every bar handle unique, able to adapt to any size and culture. In fact, it is one of the most requested handles internationally.

Five different profiles and custom dimensions need just one more element for the creation of an excellent handle: various and varied finishes.
In addition to the long-lasting finishes in the Citterio Line range, more current ones have recently been added to enhance a fundamental aspect: greater protection against bumps and scratches thanks to the solid resistance of the new paints.

The finishes on the 5000 - 5001 - 5002 - 5003 handles and the 5004 new-entry range from light gold for a refined point of light, to red copper for a vintage and character ambiance, up to steel blue for a minimalist and innovative style (ref. finishes from n. 300 to n. 307).
In each of these variants, the handles are toned and strengthened by a particular satin effect. The satin opacity adds great character to the finishes that leave smooth, flat, uniform colour behind in favour of a highly characteristic translucent appearance.

Citterio Line is very pleased with the 5000 family because it adds even more force and vigour to some of the company's key values: collaboration with customers and service quality.